Celebrating 1 Year as an Entrepreneur!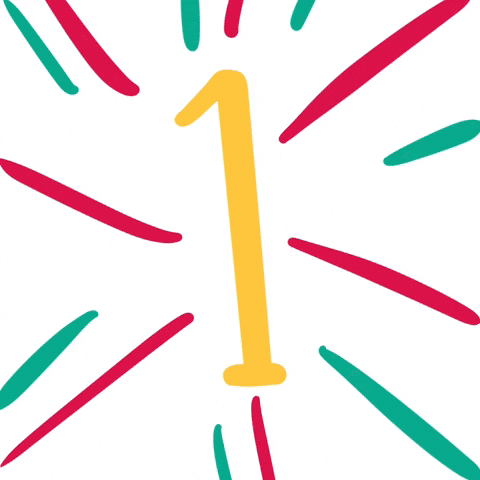 Time flies & it has come time to celebrate 1 year as the official owner of Health & Fitness with Danielle!
Over the past year as a coach I have met/trained 5 wonderful ladies, and 1 awesome dude. As a virtual moderator, I have met more people working in mental health field than I can even list!
I want to say a big "Thank You!" to all the people & business that have helped me out and supported me over the past year! I am not originally from Ottawa & have found the people here to be some of the kindest and most supportive people in Canada. I am really looking forward to seeing what my next year will look like!
To summarize this business year, I have:
- Finished CanfitPro's "Healthy Eating & Weight Loss Course" + "Clean Eating Basics"
- Finished Poliquin Fitness Groups "Personal Training Level 1"
- Became certified in Standard First Aid/CPR & AED
- Became certified in Mental Health First Aid - Standard (Virtual)
- Moderator over 60 Mental Health Courses for the Mental Health Commission & Independent Facilitators
- Trained a client who passed the military fitness requirement
- Helped a client sustainably lose over 25lbs!
- Learned to file my own taxes from a self-employed perspective
- Gave my first webinar presentation
- & became a Licensed Zumba Instructor!
You may have also noticed recently there have been some changes to my business logo and website! Now you can book services online & I can officially take online payments and my meal alternatives are available for direct download!
I also would like to share the five most important things I learned about being a business owner this year:
#1 - Everyone has something they are passionate about, you just have to be willing to ask & listen!
#2 - Don't Give Up! --- No seriously.... You can take a break, ask for help, try something else, or realize you don't like something as much as you thought you would, but if you want to do something - CHASE THAT DREAM!
#3 - There is going to be compromise. Just because you want something or think something would be good for your business, does not mean it's the most financially responsible choice. Staying in the green means you can do future projects, dipping into the red for something you aren't sure is going to pay off can sink a business.
#4 - Make sure you aren't pouring from an empty cup! I've had good days, busy days, hard days, and the best days of my life taking the plunge to leave regular employment. Along that journey, I learned the importance of taking breaks and self-care. Like most new entrepreneurs, I took on too many projects too soon, but since then, I have created a much better work / life balance.
#5 - Be confident! Sounds easy, but I am the biggest self-doubter ever! I don't always consider my self-doubt a bad thing, some amount is healthy and helps us keep an open mind to new & changing facts. However, seeing all I have accomplished has made it easier for me to be confident, and in turn has helped me show others what I have to offer.
Over the next year I hope to continue meeting and helping amazing individuals through healthy eating & weight loss coaching and soon through virtual Zumba! If the pandemic starts to lift I am hoping to get into a physical studio in the spring. Although I have ended my time with the MHCC, I will also continue to moderate virtual courses for independent facilitators & other fun new courses.
As well I will be hosting webinars, posting monthly blog posts, keeping updated and live on LinkedIn & Twitter so I hope to be seeing you around!
Thank you again for all your support and taking the time to read this! If healthy eating, weight-loss, being active, joining my Zumba class or anything in between is of interest to you I encourage you to send me a DM or book though my website for a free one-on-one consultation!
Have a happy, healthy day!
Coach Danielle