Are You Feeling Those Fall Vibes?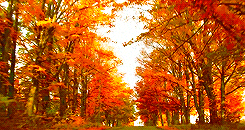 I hope you had a great summer and are heading into fall, and whatever it may bring, head on! Today, I wanted to share with you the most random stroke of luck I received. About half way through August, I won a free Zumba® Instructor Training package!
I was so shocked, I rarely win things, let alone something as awesome as this!
I won this training through CanfitPro's Instagram page, (my parent coaching organization,) during one of the free tradeshow weekends we get to attend as registered coaches. I am going to share a secret with you; the first time I tried it out I couldn't even get through the full hour! I had never done a Zumba class before this and did not know any of the moves. Also, 3 months of back-to-back virtual moderating courses and not being able to coach in person had me out of breath by the 45 minute mark!
As a coach, I started to wonder if I am cut out for any of this! After all, how can I teach a class that I am already out of breath just doing! Then I remember all my wonderful clients, and give myself the advice I would give them.
LIFE HAPPENS! It isn't how you got here; it's where are you going to go now?
We are never going to be perfect and the only way to get back to where we were is to give it another shot. This is how growth mindset and positive attitudes can guide you to better more fulfilling choices.
Plan, Persevere, & Payoff
It didn't happen in a day. As much as I desperately wanted it to, I know it doesn't work that way. It happened one day at a time, including rest days and proper nutrition & sleep.
My timeline was 1 month because that is how long I had to finish the course, which felt impossible. I created a plan & glued myself too it. That glue however, has a melting point and not every day was perfect! Accepting that and moving on to the next choice with a fresh mind and attitude was probably the only reason to accomplish as much as I did.
So, In Conclusion? I Did It!
I LOVE ZUMBA! I love to dance, workout & have fun all at the same time! I feel as if this opportunity found me because it was meant to be. As a trained personal trainer, I found training people for body building was just not what I wanted to focus on. Zumba isn't just fun dancing though. As I went through the training I learned so much about different cultures, heart rate, cardiovascular activity and the structure of the course. I also got the opportunity to take additional training on glute muscles which I found helpful to all my programs overall.
I have spent all of September, prepping planning & practicing and picking playlists for my Zumba classes. Contacting studios & insurance companies and asking for feedback from you, my amazing supporters & clients!
For now, I am on to giving myself another 2 weeks to market and prep my virtual courses and I would be OVERJOYED if you came out and gave it a try! It is looking like In-person Zumba should be available in April, but I am willing to book private parties and stuff until then!
Want to give it a try, but you aren't sure?
I will be hosting a free online Zumba® Fitness class on October 15th, 2021. This is where you get a chance to know me and what Zumba will be like. If you have any questions, definitely bring them with you! There will also be an informal introduction to some of the steps you'll be seeing in my 6 class package!
Some information you might want to know:
(Monday's @ 11:30am) & (Fridays @ 6:30PM)
Done through the Zoom platform (Video not required but strongly recommended*)

Due to insurance purposes, Par-Q's are required to be submitted in advance of course participation, verbal ones can be done in advance as well.

You will need: Some space to move around, comfortable shoes, a cool environment, and lots of water!

Class Package = $ 25

Drop In Rate = $ 5

Payment available through E-transfer or thought the service page of my website!
I am SO EXCITED to bring this offering to you all, and I hope you are excited to get dancing too! If you have any questions or hesitations about participating in a Zumba® Fitness class please reach out in advance!
Have a happy healthy day!
Coach Danielle